If you love contemporary fiction with humour and heart, then meet
An author who will make you laugh as you fall in love with her wonderful stories!
Hit Lit Pro is proud to be supporting and promoting ten fabulous authors whose novels are creating quite a stir! Throughout the next year we will be bringing you all the latest information and news about their books.
What does Janice write about?
Look out for Janice's Amazon Kindle bestselling books '
Bagpipes and Bullshot
' and '
Reaching for the Stars
' and her
Voodoo Romance series
of novellas. Her nonfiction guide to online promotion '
How To Party Online
' is recommended reading for all authors and writers by publishers. Janice is also an associate editor at the award-winning online magazine
Loveahappyending Lifestyle Magazine
at
www.loveahappyending.com
.
Janice says
: "I'm thrilled to be involved with
Hit Lit Pro
and to be associated with such fabulous authors, book bloggers and readers. Especially so, as this is a very special year for me – it is my
tenth year
working as a writer and by happy coincidence I'm also working on my tenth title!
My first book was published traditionally in June 2004. It took me four years to write it as I could only find the time once my three young boys were in bed and by then I was usually quite exhausted. I write because I love stories. To me they are a shining light, a portal into another world and into another person's shoes. I love books. I love physical books and I also love them stored on my Kindle as I travel a lot.
Readers sometimes ask me where I get my ideas from and I confess to having an over-active imagination. I'm forever witnessing events or overhearing conversations and thinking 'what if…?' and 'what happens next..?' and filling in the blanks with an imagined story. I have to scribble my flighty ideas down quickly in a small notepad, which I keep in my handbag and also by the side of my bed, or I fear they will be lost.
This year, I have three works-in-progress on the go at the same time – two full length fiction novels and a non fiction travel guide. I'm particularly excited about these books as I'll be writing them on a small remote island in the Caribbean. I usually live in cold and rainy Scotland but my husband and I are spending this entire summer 'snap gapping' in the Caribbean. In case you are wondering - a snap gap is a shorter and more grown up version of a gap year – and you can read my feature article on this very subject over at
Loveahappyending Lifestyle Magazine
.
The first of my works-in-progress is planned for release in November this year and it's a romantic adventure novel set in the Caribbean. Why not keep up with my adventures and follow my writing progress on my regularly updated blog/website at
www.janicehorton.co.uk.
"
Find out even more about Janice
and her heart-warming, fun novels:
And follow us on Twitter and Facebook for all
We'll be posting about: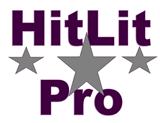 * How to become a no. 1 fan and we'll put YOU in the spotlight
* Competitions to win free ecopies of some great books
* How to join in and send us your reviews to air on our new FB page
* 'Ask the author' will allow you to discover more about the stories you will read and love
and MUCH more to come!
If you can't wait and want to get involved in supporting our fabulous authors, then email
Suzanne Carlisle
at
hitlitpro@gmail.com
.
We'll be sending out Tweets and posts to keep you up to date and make sure you don't miss a thing!